Marymont Films
ID Design for production company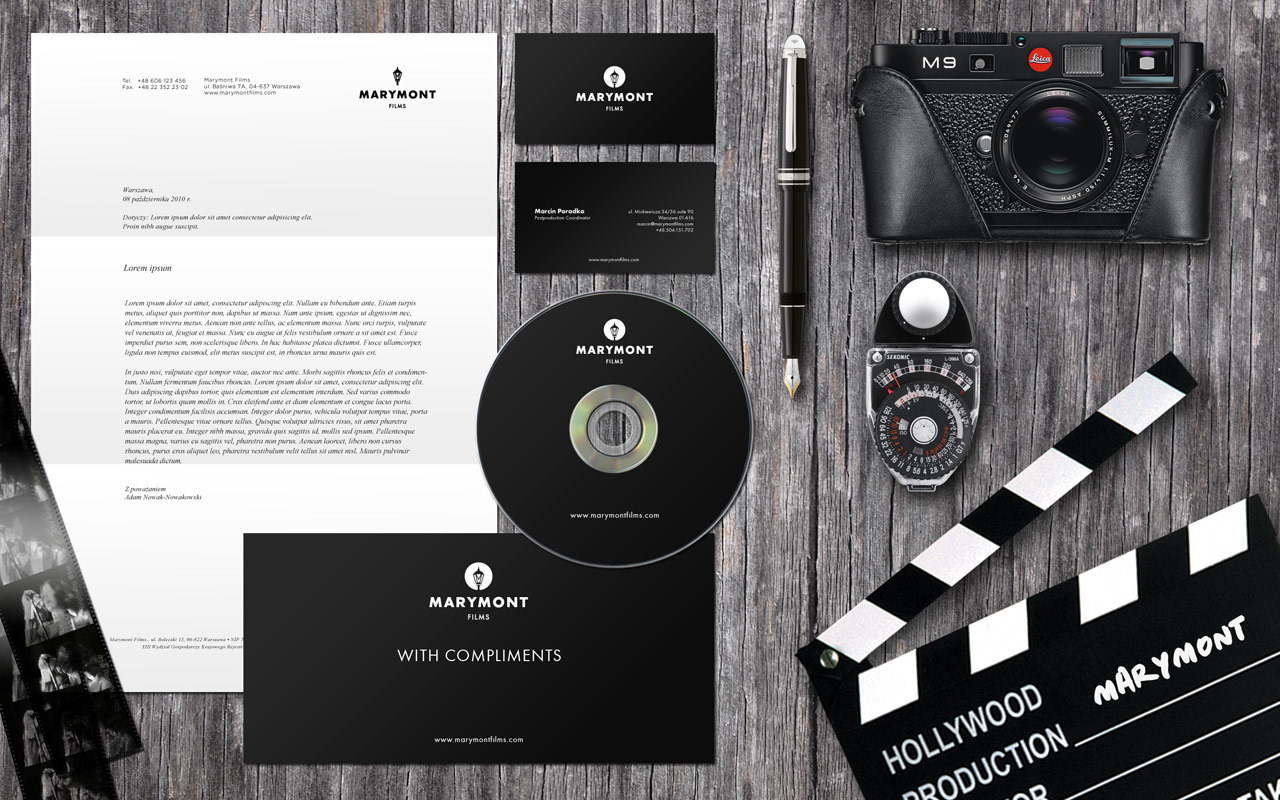 Marymont Films - production house based in Warsaw, Poland.
As you already know we make films, mostly commercials but at the same time we are developing ideas for short films. If by any chance you hide a script in your drawer let us know. We will bring it out to light.
The company was founded by Artur Zicz whose credits include producing visual effects and CG animation on Oscar® winning film Peter and Wolf in 2008.
Visit website:
www.marymontfilms.com